Ad Sponsors
---
Earn $30-$100 a WEEK!
NO MLM OR HYIP!
CLICK HERE
---
I'll Mentor you for FREE!


Would you like to earn $500 a week+? Just need the help getting started?
See if you qualify for FREE mentorship.
click here
---
FREE EBOOK
"How I turned $500 into $4,000 in 14 months!"

Click Here

---
Power of 7 Web Hosting
Host up to 7 blogs, shopping carts, membership sites, discussion forums, affiliate marketing sites - all from ONE account with 777Mb space and 7700Mb bandwidth, for ONLY $7 per month!
http://www.websitemanagers.net/AlleyCatNews
---
PrelaunchNewsletter.com

It has been great being back and people are already making money from it. Check out the latest issue

Click Here

---
FOREX TRADING MACHINE

180 page pdf + 9 videos show you how to trade from an expert. Money back guarantee!!

CLICK HERE

---
ADVERTISE WITH US AND GET YOUR PROGRAM OR PRODUCT IN FRONT OF PEOPLE WHO WANT TO MAKE $$$$. WE HAVE GREAT NEW RATES.
---
Matthew 12:36

"I tell you on the day of judgment people will give account for every careless word they speak, for by your words you will be justified and by your words you will be condemned."
---
Alley Cat would like to thank our Sponsors for making this newsletter available for FREE.
---
Disclaimer: We try and allow only quality companies to advertise with us. We research the program BEFORE allowing it to advertise however we can not be held liable for any advertiser in this newsletter. Alley Cat News DOES NOT ENDORSE ANY ADVERTISER. Alley Cat News reserves the right to refuse any advertisement. THIS IS NOT FINANCIAL ADVICE AND IS FOR INFORMATIONAL PURPOSES ONLY.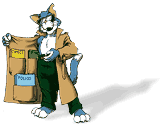 Welcome to the ALLEY CAT NEWSLETTER !
July 20th, 2007
GOLD PRICES/NEWS
In our last newsletter we talked about possible lower prices for gold. And on the upside I would want to see a close above $675 to feel more confident in gold. Well we got the $675 close in gold and it has move up a few bucks since then.
I am still a bit shaky on it though I would like to see it close above $700 before really thinking this will be a sustained rally. The breaking on the weekly trend I talked about last time can't be discounted. I think it is possible to get a double top up in the $690-$693 range and that maybe the top of it. If I had to do something I would probably look for a short at that range with a stop on a close above $700. That offers good risk/reward (risking about $10 with possible $50 reward)
We will see what plays out. I wouldn't short it at this point but wait until it gets around $690.



---
ALWAYS LOG INTO EGOLD VIA https://www.e-gold.com bookmark it, and use your bookmark to go to the site rather than via any e-mail or link online.
PLEASE USE YOUR HEAD WHEN IT COMES TO E-MAIL. Egold/Paypal will NEVER e-mail you asking you to log in, so when you get an e-mail like that DELETE IT.

---
You can always find the current issue of Alley Cat News on the website under Newsletter.
---
StockDoubling.com
Not much has changed since last newsletter. We are still in DFNS and currently are up about 20% on the trade. I am still looking for a big move on August 15th area when they release their 2nd quarterly report.

Check out the blog at www.StockDoubling.ORG

If you are interested in learning my step by step way to find stocks I will walk you threw it. You don't need to know much about the stock market. I will show you via my Stock VIDEO ebook. Almost 1 hour of videos to guide you through finding stocks.
Check it out at www.BeforeItMoves.com


---
I NEED SOME HELP!!
AND
QUICK WAYS TO MAKE SOME $$$

Take a look at the first 2 ads on the top left of this newsletter.

The first one is a way for people to make $30-$100 a week check it out if you are interested in some part time income.

The second ad is about mentoring a few people that are willing to work. I will show you the ropes and help you start making money online.



---

OTHER NEWS YOU CAN USE
* Get on the StockDoubling Project email list at www.StockDoubling.NET
* Be on our Affiliate email list at www.LazyTrading.com/affiliates.html
* Be on our Prelaunch Newsletter list at www.PrelaunchNewsletter.com
We hope these services meet your needs and we are always here for support. Make a difference in 2007!


---
THE NEXT NEWSLETTER, LORD WILLING, WILL ARRIVE IN AUGUST 2007!
---
Check out our current and past issues of Alley Cat News on our Website by clicking on the Newsletter Link.
---
Alley Cat would like to thank our Sponsors for making this newsletter available for FREE.
Disclaimer: We try and allow only quality programs to advertise with us. We research the program BEFORE allowing it to advertise however we can not be held liable for any advertiser in this newsletter. Alley Cat News DOES NOT ENDORSE ANY ADVERTISER .Alley Cat News reserves the right to refuse any advertisement. THIS IS NOT FINANCIAL ADVICE AND IS FOR INFORMATIONAL PURPOSES ONLY
For questions on advertising e-mail us at alleycatnews@alleycatnews.net
Alley Cat News
P.O Box 149
Byron Center, MI 49315
616-499-3386