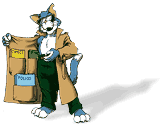 Welcome to the ALLEY CAT NEWSLETTER !
November 21, 2006
GOLD PRICES/NEWS
It has been a while since my last Newsletter. And a lot has happened in gold in that time. It went down for a while after the newsletter and approached the $550-$560 area. Found good support there and rebounded nicely. It broke a down trendline that was in place on the daily chart.

It is sitting at an interesting level right now. It seems to be building some good support at these levels. And I see some ok support also at the $615 area.

On the downside IF it's going to go down I think it would have to make a move down over the next week or two. And my target on the downside would only be to the $590ish area.

On the upside I see good support in the $615 range. It would need to get thru the $640 resistance and if it does I think $670 would be the next stop.

I think it has been the first time since about the middle of the Summer I am going to say this. I would rather be long gold right now then short.

Though I currently don't have a position in gold right now I may consider it in the coming days/week.


---
ALWAYS LOG INTO EGOLD VIA https://www.e-gold.com bookmark it, and use your bookmark to go to the site rather than via any e-mail or link online.
PLEASE USE YOUR HEAD WHEN IT COMES TO E-MAIL. Egold/Paypal will NEVER e-mail you asking you to log in, so when you get an e-mail like that DELETE IT.

---
You can always find the current issue of Alley Cat News on the website under Newsletter.
---
FOREX TRADING SOFTWARE!
People are really having a great time with the LazyTrading.com Software. No need to watch charts all day. Just be available a couple times a day. (You know ahead of time when to be available.)
I offer 90 days of instant messenger support which includes the trades I take. The 2 forex software packages, the Ebook that includes Historical stats and other tips that can help you become a better trader.

Below you will find a chart of a recent GBP/YEN trade made based on the LazyTrading.com software.
It was a nice 49 pip winner!

CLICK THE CHART TO SEE ENLARGED CHART!
You can trade the software via Betonmarkets or your forex broker. I include great tips and tricks in the ebook that is included to help you produce more winners. I have been trading this software for over a year now and have had tremendous success. All you have to do is click on a box and check for signals and the software will do the rest for you. It will give you times of when to enter and EXIT the market.
Once you buy the software you own it for LIFE!
check out all the details at
---
StockDoubling.com
In case you haven't been following the StockDoubling.com project it is going great. I turned $500 into $2600 in just 11 months! And have a goal of making it into $1,000,000 over the next few years.
We picked our 3rd stock back in Mid October called Highway Holdings. (HIHO) And like the previous 2 selections HIHO is down a little bit from where I bought it for the project. Time will tell if it reacts like the other 2 stocks as well and doubles over the course of time.
You can find out more about this project and get all the information for FREE at
http://www.StockDoubling.com
---
Christmas Present for Alley Cat Readers
A couple of years ago I gave away a book around Christmas time and I want to do it again.
Are you a Man? Do you know a Man?
Do you have questions or concerns with any of the following topics?
Identity, Relationships, Money, Time, Integrity, or Temperament.
Alley Cat Newsletter is giving away 20 books to those who request them. (Limited supply first come first serve)
The book is called

"The Man in the Mirror"

Solving the 24 Problems Men Face. By Patrick Morley.
I personally read the book myself this summer and found it to be extremely helpful. I urge you whether you receive it from me or not to get your hands on this book for you if you are a Man or the Man in your life.
The book is almost 400 pages however they are broken down into topics so it is an easy read if you are dealing with a specific topic.
This is my gift to you for the Christmas season. I do have a limited supply however. And one thing I do ask of you is if you do receive the book you are willing to let me know your thoughts on the book after a few weeks. So Please do read it!
That is it. I will pay for the book and the shipping to get to you. At this time only U.S residents please.
Email me your name, address, and email address to alleycatnews@alleycatnews.net
---
OTHER NEWS YOU CAN USE
* Are you looking for a way to make some extra money this holiday season? Why not become an affiliate for LazyTrading.com. The Forex market is hot and we supply you with ads to use. Just post on forums, message boards, or to your own list. At 51% commission it really adds up. One affiliate has earned almost $1100 in the last 7 days! http://www.lazytrading.com/affiliates.html
* I get asked all the time what forex broker to you use? Well I use a couple of them. Betonmarkets.com of course I have used for years. Cms-forex.com I have used for years as well they have great charting and ok spreads. Another one I have come upon recently is http://www.SuperMiniForex.com
SuperMiniForex.com has a few great benefits.... One of the most important to me was they offer the GBP/AUD currency pair. I trade that a lot with the LazyTrading.com software as it is one of our most profitable pairs. Not many forex brokers offer it and they have a good spread on it. Also another great benefit was the super mini accounts they have. You can get started for as little as $100 which I know many people like as they want to start small as they learn to trade. You can even deposit via Paypal or Credit Card.
They don't have the best spreads on all currency pairs but they are in the ballpark. So if you are just starting out and looking to start with little money they are a good place to start. Also if looking for hard to find currency pairs they may have it. They offer spreads on 26 different currency pairs.
---
THE NEXT NEWSLETTER, LORD WILLING, WILL ARRIVE IN EARLY DECEMBER 2006!
---
Check out our current and past issues of Alley Cat News on our Website by clicking on the Newsletter Link.
---
Alley Cat would like to thank our Sponsors for making this newsletter available for FREE.
Disclaimer: We try and allow only quality programs to advertise with us. We research the program BEFORE allowing it to advertise however we can not be held liable for any advertiser in this newsletter. Alley Cat News DOES NOT ENDORSE ANY ADVERTISER .Alley Cat News reserves the right to refuse any advertisement. THIS IS NOT FINANCIAL ADVICE AND IS FOR INFORMATIONAL PURPOSES ONLY
For questions on advertising e-mail us at alleycatnews@alleycatnews.net
Alley Cat News
P.O Box 149
Byron Center, MI 49315
616-499-3386