Ad Sponsors
---
Make up to $600 per Sign up!
A GREAT product every business Needs. FAST PAY-EVERY FRIDAY.
GO TO:
call our AWESOME TESTIMONIAL LINE AT
1-800-632-0739 (24hrs)
---
LOVE THE ALLEY CAT PRODUCTS?
Be one of the first to make $$$ referring others to our Products. We pay BIG money for referrals.
Go to www.lazytrading.com or www.nasdaqprofits.com and click on the "AFFILIATE" link for all the details.
---
WEBSITE HOSTING
& DEDICATED SERVERS
100 Mb Web Space with Weekly Backups, 20GB Bandwidth, Unlimited Email Lists, MySQL Database with Daily Backups, 3-Tier Network Monitoring System, No Setup Fees, User-friendly Control Center, 5-Star Support since 1998 and much, MUCH more for only $10.00 per month!
Endorsed by Alley Cat News!
---
$$$$ for Christmas! Fill out surveys in your spare time.
---
Nasdaq Profit Trades is HOT!!
7-2 for all NPT trades in September
6-5 for all NPT trades in October
4-2 for all NPT trades in November
That's 65% winning rate I told you we are HOT!
GET ALL THE TRADES PLUS A MONEY BACK GUARANTEE!!
---
Pay off your Mortgage in 10 years or Less!
Add $40,000 in Equity to your Home FAST!
Without Making Biweekly Mortgage Payments.
100% Risk FREE GUARANTEE!
---
Slash your Grocery Bill in Half!
---
ADVERTISE WITH US AND GET YOUR PROGRAM OR PRODUCT IN FRONT OF PEOPLE THAT WANT TO MAKE $$$$, WE HAVE GREAT NEW RATES.
ALLEYCATNEWS@AOL.COM
---
Philippians 4:13
I can do ALL things through HIM who gives me strength.
---
Alley Cat would like to thank our Sponsors for making this newsletter available for FREE.
---
Disclaimer: We try and allow only quality companies to advertise with us. We research the program BEFORE allowing it to advertise however we can not be held liable for any advertiser in this newsletter. Alley Cat News DOES NOT ENDORSE ANY ADVERTISER. Alley Cat News reserves the right to refuse any advertisement. THIS IS NOT FINANCIAL ADVICE AND IS FOR INFORMATIONAL PURPOSES ONLY.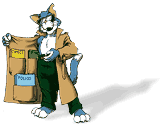 Welcome to the ALLEY CAT NEWSLETTER !
November 17th, 2004
GOLD PRICES/NEWS
GOLD PRICES have again moved up nicely. As of this writing they are at $440 an ounce. My bull trade on betonmarkets is looking pretty good so far but we still have about a month to go a lot can happen. We will see where things go from here. But we have a good support base at $430 an ounce or so. So I am still long Gold.
ALWAYS LOG INTO EGOLD VIA https://www.e-gold.com bookmark it and use your bookmark to go to the site rather than via any e-mail or link online.
PLEASE USE YOUR HEAD WHEN IT COMES TO E-MAIL. Egold/Paypal will NEVER e-mail you asking you to log in, so when you get an e-mail like that DELETE IT.
Nasdaq Profit Trading Update
Nasdaq Profit Trades have again started off quite strong for November. 64% trades have a record of 2 wins and 0 Losses and we have an overall record for the month of 4-2. (System was 5-1 however with BOM you would of only been 4-2) NPT PERFORMS BEST IN THE FALL AND WINTER MONTHS (Sept-Feb) IF YOU ARE LOOKING FOR SOMETHING THAT IS ACCURATE YOU NEED TO TAKE A LOOK.
Below is a chart of our trade for Nov 11th it was a BIG WINNER!!
Click on the chart for a bigger version.
We have on average 6-8 trades per month.
When you trade yourself you control your $$$$; if you are tired of HYIP's that change the rules after you invested or just plain disappear, you may want to look into trading for yourself.
90 DAY MONEY BACK GUARANTEE
(Make $$$$ referring people to the nasdaqprofits.com website!)
Your comments on this question are welcome at alleycatnews@aol.com
---
You can always find the current issue of Alley Cat News on the website under Newsletter.
---
Alley Cat News Update
I am starting a NEW FREE TRADING Newsletter.
You can sign up for the trading newsletter at our website http://www.alleycatnews.net
just fill out the form on the website for the NEW Trading Newsletter. You will get between 1-3 emails a week from that newsletter. It will talk about Gold Prices, Forex, Stock Indices, and maybe from time to time a stock that I really like.
I am still going to continue with the regular Alley Cat Newsletter and have some additions to it. However with the New Trading Newsletter it will allow me to be quicker with details. I know some of you don't like to get a lot of emails so I didn't really want the trading newsletter to be part of this Alley Cat Newsletter. So if you are looking to do some trading on your own or just want to be more informed you will want to sign up for the Trading Newsletter.
I will still continue to put the Gold Prices also in the regular Alley Cat Newsletter however the Trading Newsletter will be more in-depth. So if you are looking to make a few bucks a week or a month off trading you will want to check it out.
Go to http://www.alleycatnews.net and sign up for the Free Trading Newsletter.
Also the Alley Cat Newsletter will probably be a newsletter that comes out every 10 days or so. We will have 2-3 newsletters a month. Though we are technically called a weekly newsletter we haven't always been every week. So look for the Alley Cat Newsletter 2-3 times per month.
(The New Trading Newsletter will come out 1-3 times a week)
Sponsor this e-mail
13K+ people only $50
Get your Program in front of 13,000+!
contact us for rates on Solo Ads.
Alleycatnews@alleycatnews.net
---
NEXT NEWSLETTER WILL BE ON NOVEMBER 24th 2004!
---
Each week Alley Cat will bring you the latest from the ONLINE Investment world. You will get the latest news on Trading, Small Business, Gold Prices and HYIP's. This is a FREE NEWSLETTER we are able to make it available to EVERYONE because of our Sponsors.
SO TELL YOUR FRIENDS!
Give them this link and they can sign up for FREE
Check out our current and past issues of Alley Cat News on our Website, by clicking on the Newsletter Link.
---
Alley Cat would like to thank our Sponsors for making this newsletter available for FREE.
Disclaimer: We try and allow only quality programs to advertise with us. We research the program BEFORE allowing it to advertise however we can not be held liable for any advertiser in this newsletter. Alley Cat News DOES NOT ENDORSE ANY ADVERTISER .Alley Cat News reserves the right to refuse any advertisement. THIS IS NOT FINANCIAL ADVICE AND IS FOR INFORMATIONAL PURPOSES ONLY
For questions on advertising e-mail us at ALLEYCATNEWS@aol.com
Alley Cat News
PMB #103
3600 S. College Rd Ste E
Wilmington, NC 28412
910-452-7362