Ad Sponsors
---
E-Currency Exchanger
Great rates, fast service
---
NOVEMBER 5TH DEADLINE!
Get the Forex System NOW before its too late. I am UP BIG, so far using the system and my own trading.
http://www.alleycatnews.net/forex
---
LOVE THE ALLEY CAT PRODUCTS?
Be one of the first to make $$$ referring others to our Products. We pay BIG money for referrals.
Go to www.lazytrading.com or www.nasdaqprofits.com and click on the "AFFILIATE" link for all the details.
---
WEBSITE HOSTING
& DEDICATED SERVERS
100 Mb Web Space with Weekly Backups, 20GB Bandwidth, Unlimited Email Lists, MySQL Database with Daily Backups, 3-Tier Network Monitoring System, No Setup Fees, User-friendly Control Center, 5-Star Support since 1998 and much, MUCH more for only $10.00 per month!
Endorsed by Alley Cat News!
---
GREAT residual income !
Fast Pay--EVERY FRI.
Is a 5 figure income per month enough for you? THAT IS WHAT MY SPONSOR IS MAKING IN JUST 8 MONTHS !!
Need proof---
call our awesome testimonial line 1-800-632-0739 or www.abm-4640.com
THEN CALL RAY FOR MORE INFORMATION 616-249-8425
---
$$$$ for Christmas! Fill out surveys in your spare time.
---
Nasdaq Profit Trades is HOT!!
7-2 for all NPT trades in September
6-5 for all NPT trades in October.
That's 65% winning rate I told you we are HOT!
GET ALL THE TRADES PLUS A MONEY BACK GUARANTEE!!
---
ADVERTISE WITH US AND GET YOUR PROGRAM OR PRODUCT IN FRONT OF PEOPLE THAT WANT TO MAKE $$$$, WE HAVE GREAT NEW RATES.
ALLEYCATNEWS@AOL.COM
---
Philippians 4:19
And my God WILL meet ALL your needs, according to his glorious riches in Christ Jesus
---
Alley Cat would like to thank our Sponsors for making this newsletter available for FREE.
---
Disclaimer: We try and allow only quality companies to advertise with us. We research the program BEFORE allowing it to advertise however we can not be held liable for any advertiser in this newsletter. Alley Cat News DOES NOT ENDORSE ANY ADVERTISER. Alley Cat News reserves the right to refuse any advertisement. THIS IS NOT FINANCIAL ADVICE AND IS FOR INFORMATIONAL PURPOSES ONLY.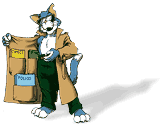 Welcome to the ALLEY CAT NEWSLETTER !
November 4th, 2004
GOLD PRICES/NEWS
GOLD PRICES as of this writing are at $431 an ounce. They have broken through the old highs and if we can get a close above $430 an ounce we should be headed even higher. On Oct. 21st I placed an "Bull" bet on Betonmarkets. As stated in the newsletter on Oct. 20th. Well I screwed up on that bet and I actually just found out this morning what I did. I placed the bull bet however instead of 60 day end time like I mentioned in the Oct. 20th Newsletter I put a Nov. 4th end date. And Gold needed to be above $427 an ounce for me to win. Well this rally this morning in Gold shot it up to over $430 an ounce. I noticed that my BOM trade was worth about 85-90% Profit I found that strange since I still thought that I had a month + to go on my trade. Well I realized that I put the wrong end date instead of Mid/late Dec I had an end date of TODAY.
Anyway I got lucky I just cashed out of that position and put in a new position of a "BULL" Contract that expires on Dec. 14th and Gold prices need to be higher than $427 an ounce. (Which is originally the price I put in) Of course now I am not getting the same type of return but oh well.
I wanted to mention this for the simple fact of FULL DISCLOSURE. I don't know if you had placed a bet or not but nothing really has changed on my estimate of Gold. I feel Gold is headed higher for the rest of the year. And $450 an ounce is possible by the end of the year. I AM STILL LONG GOLD. Sorry for the confusion but I still ended up making money and if you placed the trade back Oct. 21st for an end date of Mid Dec. you should be up $$$ as well.
NONE OF THESE COMMENTS ARE RECOMMENDATIONS FOR YOU TO TRADE. THESE ARE ONLY STATEMENTS OF TRADES I HAVE PERSONALLY MADE.
Need to Buy or Sell, Egold or E-bullion? Need it fast? Then use the Exchanger everyone is talking about for fast friendly service http://www.capitalex.com
ALWAYS LOG INTO EGOLD VIA https://www.e-gold.com bookmark it and use your bookmark to go to the site rather than via any e-mail or link online.
PLEASE USE YOUR HEAD WHEN IT COMES TO E-MAIL. Egold/Paypal will NEVER e-mail you asking you to log in, so when you get an e-mail like that DELETE IT.
Nasdaq Profit Trading Update
Nasdaq Profit Trades finished the month of October with a 3-2 record (60%) for trades with a 64% historical record. And finished with a winning record of 6-5 for all trades over 60% historical record. That is a total of 13-7 record in the last 2 months or 65% for all trades! NPT PERFORMS BEST IN THE FALL AND WINTER MONTHS IF YOU ARE LOOKING FOR SOMETHING THAT IS ACCURATE YOU NEED TO TAKE A LOOK.
Below is a chart of our trade for Oct. 28th it was a BIG WINNER!!
Click on the chart for a bigger version.
We have on average 6-8 trades per month.
When you trade yourself you control your $$$$; if you are tired of HYIP's that change the rules after you invested or just plain disappear, you may want to look into trading for yourself.
90 DAY MONEY BACK GUARANTEE
(Make $$$$ referring people to the nasdaqprofits.com website!)
Your comments on this question are welcome at alleycatnews@aol.com
---
You can always find the current issue of Alley Cat News on the website under Newsletter.
---
Forex Trading!
November 5th Friday is your final day to purchase the Forex Trading program that we offer. If you are serious about trading the Forex Market you should consider purchasing this system.
Forex trading really gives you great freedom and with the no commissions it is tough to beat. IF YOU ARE SERIOUS about trading and really want to put the time and money into making it work I feel this is the system for you.
DEADLINE TO GET THE FOREX SYSTEM IS NOVEMBER 5TH!
THIS SYSTEM HAS NOTHING TO DO WITH THE PRIOR SYSTEM ALLEY CAT OFFERED. So whether you own the other system or not it doesn't matter. This system goes for bigger gains and uses great indicators and trailing stops to help you become profitable for the long term.
After Purchasing the product you will have the opportunity to Download the system IMMEDIATELY. So don't miss that step when ordering.
The system is STEP BY STEP.
It shows you how to setup the charts, with the indicators that we use.

It shows you how to enter/exit a trade.

Money Management

Using Stops/Trailing Stops

How to use the System Trading on Betonmarkets
Where to setup a Forex Brokerage account for as little as $200
We also give you Email support through Jan 2005!
You can check out all the details at our website at........................
http://www.alleycatnews.net/forex
Here is a recent trade produced by the System.
Click on Chart for Larger Image
QUESTION????
I am considering setting up a Forex Trading Chat room. I would run the chat room for a few hours each day if there is enough interest.
I would probably have hours like 6.30am-11am EST and than again at 10-11pm EST and maybe at 2.00-3.30am EST.
I want to gauge how much interest there might be for such a room. If you could email at alleycatnews@aol.com and answer the following questions.
1. What hours would you take part?
2. How do you trade Forex account or Betonmarkets?
3. What is a fair price? $0,$10,$25 etc...
-----------------------------------------------------------
A separate question I would like answered is what else would you like to see in the Newsletter?
Want to see more Sports betting News? Free section on sports betting? More news on HYIP's?, News on Cycler programs? MLM's? Prizes? Ways to make money online? Trading recommendations? Etc....
PLEASE LET ME KNOW WHAT YOU WANT TO SEE IN THE NEWSLETTER. I will take ALL suggestions and if it fits the Newsletter well, I will implement them.
Email me at alleycatnews@aol.com
Other News you can use
* We will be implementing some new changes to the Newsletter next week from some of the suggestions of our readers. Please get your suggestions in to us so we can consider them for the future.
* I finished reading a GREAT Book a couple of weeks back called.... "Success God's Way" By Charles Stanley If you are struggling with your business/income/Job etc.. it is an AWESOME book to pick up. Amazon.com I think has it for like $12. It is well worth it.
Sponsor this e-mail
13K+ people only $50
Get your Program in front of 13,000+!
contact us for rates on Solo Ads.
Alleycatnews@alleycatnews.net
NEXT NEWSLETTER WILL BE ON NOVEMBER 10th 2004!
---
Each week Alley Cat will bring you the latest from the ONLINE Investment world. You will get the latest news on Trading, Small Business, Gold Prices and HYIP's. This is a FREE NEWSLETTER we are able to make it available to EVERYONE because of our Sponsors.
SO TELL YOUR FRIENDS!
Give them this link and they can sign up for FREE
Check out our current and past issues of Alley Cat News on our Website, by clicking on the Newsletter Link.
---
Alley Cat would like to thank our Sponsors for making this newsletter available for FREE.
Disclaimer: We try and allow only quality programs to advertise with us. We research the program BEFORE allowing it to advertise however we can not be held liable for any advertiser in this newsletter. Alley Cat News DOES NOT ENDORSE ANY ADVERTISER .Alley Cat News reserves the right to refuse any advertisement. THIS IS NOT FINANCIAL ADVICE AND IS FOR INFORMATIONAL PURPOSES ONLY
For questions on advertising e-mail us at ALLEYCATNEWS@aol.com
Alley Cat News
PMB #103
3600 S. College Rd Ste E
Wilmington, NC 28412
910-452-7362