Ad Sponsors
---
Interested in making $$?
You need to check out Simple Cash Blog. I am a subscriber myself it is a great place for REAL information on how to make money online. I will be using some of their ideas shortly.
---
LazyTrading.com Forex software is available until October 16th!


90 day instant messenger support.
8 week Money back guarantee.
Works on Betonmarkets or Forex
I have traded it for 2 years
42 Pip winner on GBP/YEN on Oct. 2nd is just one example!



LazyTrading.com
---
FREE EBOOK
"How I turned $500 into $4,000 in 14 months!"

Click Here

---
Power of 7 Web Hosting
Host up to 7 blogs, shopping carts, membership sites, discussion forums, affiliate marketing sites - all from ONE account with 777Mb space and 7700Mb bandwidth, for ONLY $7 per month!
http://www.websitemanagers.net/AlleyCatNews
---
Monthly StockDoubling Project.

We started a NEW StockDoubling Monthly project last month and it is going great!

Interested in 10-30% returns in 60 days?
NOEC up 15% in less then a week.
AYSI up 15% in a couple weeks.
CAGC up 15% in a couple weeks.
TATTF up 5% in a week!

Click here for all details

---
FOREX AFFILIATE PROGRAM

Interested in earning $$$ by telling others about a HOT forex program?
Earn 51% commissions and the product is only sold for a couple of weeks. Turning lookers into BUYERS! Which makes you more money!

Check out all the details


---
ADVERTISE WITH US AND GET YOUR PROGRAM OR PRODUCT IN FRONT OF PEOPLE WHO WANT TO MAKE $$$$. WE HAVE GREAT NEW RATES.
---
Proverbs 30:7-9 (ESV)

"Two things I ask of you deny them not to me before I die: Remove far from me falsehood and lying; give me neither poverty nor riches; feed me with the food that is needful for me, lest I be full and deny you and say "Who is the LORD?" or lest I be poor and steal and profane the name of my God."
---
Alley Cat would like to thank our Sponsors for making this newsletter available for FREE.
---
Disclaimer: We try and allow only quality companies to advertise with us. We research the program BEFORE allowing it to advertise however we can not be held liable for any advertiser in this newsletter. Alley Cat News DOES NOT ENDORSE ANY ADVERTISER. Alley Cat News reserves the right to refuse any advertisement. THIS IS NOT FINANCIAL ADVICE AND IS FOR INFORMATIONAL PURPOSES ONLY.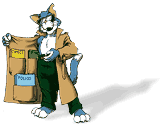 Welcome to the ALLEY CAT NEWSLETTER !
October 3rd, 2007
GOLD PRICES/NEWS
In our last newsletter (July 20) we talked about a short was probably better with a stop at $700 and that a close above $700 was very important.
If you were watching the charts at all Gold prices fell about $40 an ounce after our newsletter then rallied from mid August in the $640.
Once it closed above $700 it really took off.

Looking at a weekly chart it has a great looking uptrend channel. If you draw a line off the highs back on September 3rd 2006 weekly until the most recent highs it goes to roughly $750. If you draw a line from the Oct 1st 2006 weekly lows and draw it on the lows it is roughly $670.

That being said I would look for prices between those 2 figures for a while $750 on the high side and $670 on the low side. It can go a bit higher then $750 but it will tend to be slower moving. Buying at the lows of the channel and selling at the highs of the channel is the way to go.

I don't have a position in gold at this time nor plan to.


---
ALWAYS LOG INTO EGOLD VIA https://www.e-gold.com bookmark it, and use your bookmark to go to the site rather than via any e-mail or link online.
PLEASE USE YOUR HEAD WHEN IT COMES TO E-MAIL. Egold/Paypal will NEVER e-mail you asking you to log in, so when you get an e-mail like that DELETE IT.

---
You can always find the current issue of Alley Cat News on the website under Newsletter.
---
StockDoubling.com
Not much has changed since last newsletter. We are still in DFNS and currently are up about 10-20% on the trade. I would like to see them come out with some news release about new orders. Other then that we should hear from them on Nov. 15th or so with the 3rd quarter release.

Check out the blog at www.StockDoubling.ORG


We have started a new project as well. The monthly StockDoubling picks. Basically I look for stocks that I feel will move 10-30% within 60 days. This in NO way takes away from the StockDoubling project. If you only could do 1 think than I would suggest the StockDoubling project. This NEW project is strictly for those who would like to trade a little more.
Our first pick made roughly 15% in a week!
We are currently in our second pick which as of this writing is up a little bit as well.

To find out more information on the project go to

http://stockdoublingmonthly.blogspot.com/
And remember if you want 3 free trades when you sign up with Scottrade just let me know I will give you a reference # to get you 3 free trades.


---
I don't often recommend information that isn't my own. I am always afraid my readers will get burned by the person and it just isn't worth their time. So I try and avoid it for both our sakes.

But I MUST take this opportunity to tell you about Simple Cash Blog


I ran across it about a 2 weeks ago. I didn't purchase it right away but as I thought about it more and the price of it. ($10) I figured it was time to take the plunge. And boy am I glad I did.
The articles they have in the blog are AWESOME. I especially like the August 1st .

Topics like...

"

How To Make

$5,000 A Month

With Your Own Simple Membership Site (No Scripts Or Anything Complicated Like That Are Needed!)"




The Simple Formula To Building An

Opt-In List Of 10,000+

In Less Than 3 Months
If you are like me you have seen that type of hype before. A marketer trying to sell it for $100 etc.. And its just fluff. I got to tell you these people lay it out on the line for you. They show you how to do it in their blog and it really isn't that hard!
I got some great ideas from the blog myself and plan on putting them into play over the coming weeks.

If you have ANY interest at all making money online. NO MATTER IN WHAT KIND OF BUSINESS. I URGE YOU to check out the site.


---

OTHER NEWS YOU CAN USE
* The egold mess seems to be calming down a bit. I can finally log into my account again after weeks of not being able to. More currencies have popped up with the egold problems.
* Be on our Affiliate email list at www.LazyTrading.com/affiliates.html
* I will tend to focus more and more on Stock and Forex trading and trading in general. The HYIP world is full of scams etc.. If you can get great returns on your own without all the headaches then do it.
* Based on a 10% risk per trade. Our trades for the GBP/AUD AND GBP/YEN for September were 9-4. Or a PROFIT of 50% and we controlled our money!
We hope these services meet your needs and we are always here for support. Make a difference in 2007!


---
THE NEXT NEWSLETTER, LORD WILLING, WILL ARRIVE IN MID OCTOBER 2007!
---
Check out our current and past issues of Alley Cat News on our Website by clicking on the Newsletter Link.
---
Alley Cat would like to thank our Sponsors for making this newsletter available for FREE.
Disclaimer: We try and allow only quality programs to advertise with us. We research the program BEFORE allowing it to advertise however we can not be held liable for any advertiser in this newsletter. Alley Cat News DOES NOT ENDORSE ANY ADVERTISER .Alley Cat News reserves the right to refuse any advertisement. THIS IS NOT FINANCIAL ADVICE AND IS FOR INFORMATIONAL PURPOSES ONLY
For questions on advertising e-mail us at alleycatnews@alleycatnews.net
Alley Cat News
P.O Box 149
Byron Center, MI 49315
616-499-3386