Ad Sponsors
---
"$282 Forex Challenge" has Started!
Can we get just 100 pips a month and turn $282 into $20,000 and a $4,000 monthly income in just 25 months?
Click here for $282 Forex Challenge Page
---
To live a Free Life, you need a healthier body AND wallet. Your
journey starts here.
---
Looking to trade stocks or futures? Don't have a lot of time? This is perfect! 90 day guarantee!
Read more about it at
http://www.alleycatnews.net/trade
---
I made $500 my first 2 weeks!
Great Residual Income and Money comes direct to you.
For your own personal invitation email me at ray8425@yahoo.com
---
How to build your FREE House!
90 day support
90 day Money back GUARANTEE!
"I hope to build a new home later this year using some of these strategies." Steve (Alley Cat News)
---
Automatic Money
Make as much as $100,000 off your site. 90 day guarantee
---
ADVERTISE WITH US AND GET YOUR PROGRAM OR PRODUCT IN FRONT OF PEOPLE WHO WANT TO MAKE $$$$. WE HAVE GREAT NEW RATES.
---
Proverbs 22:6
"Train a child in the way he should go, and when he is old he will not turn from it."
---
Alley Cat would like to thank our Sponsors for making this newsletter available for FREE.
---
Disclaimer: We try and allow only quality companies to advertise with us. We research the program BEFORE allowing it to advertise however we can not be held liable for any advertiser in this newsletter. Alley Cat News DOES NOT ENDORSE ANY ADVERTISER. Alley Cat News reserves the right to refuse any advertisement. THIS IS NOT FINANCIAL ADVICE AND IS FOR INFORMATIONAL PURPOSES ONLY.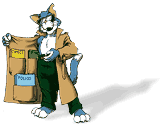 Welcome to the ALLEY CAT NEWSLETTER !
July 29th, 2005
GOLD PRICES/NEWS
Gold prices held to the important weekly close at above $420. And they have bounced up from there. Not much though has changed in my thinking of gold prices. I think it's just going to stay in a range from $420-$440. If $420 is broken I think it will fall farther. If $440 is broken to the upside, we could head for the highs set early this year.
I DO NOT HAVE A CURRENT POSITION IN GOLD AND DON'T PLAN TO BASED ON THIS INFORMATION.
THIS IS NOT A RECOMMENDATION!! I DON'T MAKE RECOMMENDATIONS. I AM MENTIONING THIS ONLY FOR FULL DISCLOSURE.
ALWAYS LOG INTO EGOLD VIA https://www.e-gold.com ,bookmark it, and use your bookmark to go to the site rather than via any e-mail or link online.
PLEASE USE YOUR HEAD WHEN IT COMES TO E-MAIL. Egold/Paypal will NEVER e-mail you asking you to log in, so when you get an e-mail like that DELETE IT.
---
You can always find the current issue of Alley Cat News on the website under Newsletter.
---
$282 Forex Challenge
One month is in the books for the "$282 Forex Challenge." The goal is to earn 100 pips per month from our forex trading which is done through the Chat room that I run. If I am able to do so with good money management over the next 25 months, that $282 will turn into over $20,000 which means a $4,000 monthly income. My monthly brokerage statement will be posted on the Forex challenge page which can be found at http://www.simpleforex.com/challenge . The July statement will be posted on Monday, August 1st. But I can tell you that the total pips for the month was 101 so this is right in line with what we are looking for.
You can follow along each month on the challenge site to keep up with the progress.
I will trade strictly the Simpleforex.com system and the other strategies mentioned in the Simpleforex ebook. I will ONLY trade during the chat room hours which are currently from 6.30am EST - 10.30am EST (10.30GMT-2.30pm GMT). The reason for this is so that all of the subscribers who are members of Simpleforex can watch along side me.
I NEVER MAKE RECOMMENDATIONS. I trade the Simpleforex.com system and you can watch along in the chat room if you so desire. Of course the Simpleforex.com system has other trades during the day that a person can trade if they desire. However, for the $282 Forex Challenge, I will only take trades that are during Chat Room Hours.
My account is now up to $379.
---
Forex System Update
The final changes to the simpleforex.com website have been sent to my web tech guy. He will be updating the site on Monday, August 1st at which time the new information will go up and the price will be increased to $197. (Currently $99) This is the last time I will have the price this low. The system is working quite well and with the chat room support available, it is a great deal.
Getting just 100 pips a month with the money management I use for the Forex Challenge would return roughly 20% per month!
The price includes 3 months of Chat Room support (You can watch the "$282 Forex Challenge") and a 90 day Money back guarantee. I want you to be satisfied with the trading system and if not, you will get your money back.
Below you will find a recent trade we made earlier this month using the Simple Forex System. It was a Nice 34 pip winner on 1 forex contract that is worth $340! (even at a mini forex account, that would be $34 profit)
Click the chart for a larger image.

This system is for people who have patience. If you are looking for lots of action, this isn't for you. If you are looking for profitable trading month after month, this may be what you are looking for.
---
OTHER NEWS YOU CAN USE!!!
* Not much other news to report.
*Normally I don't purchase other trading systems or promote them but I found one that I think you may want to check out. I actually purchased the system earlier this month and made a couple of good trades. Take a look at http://www.alleycatnews.net/trade
They offer a 90 day money back guarantee on their product. I had heard great things about the company and thought it was something I would at least check out due to the fact they had the guarantee. They really offer a lot for the money. It is a system for those people who can't sit in front of the computer all day or even for a few hours. You can trade stocks,futures, forex, and probably even options with it. It is a good system for those who don't have much time to trade but are looking for quality. I will personally use it only for the Stock trading that I do as I feel that the simpleforex.com system meets all my forex trading needs. But if you don't have a lot of time to trade but want to get your feet wet, it's a great one to check out especially if you only have 5-10 minutes a day before the market is open or after it's closed.
* http://www.christian-finances.net will have another newsletter in August. We offer free books in a drawing so check it out.
* Do you have a 2 month plan, a 2 year plan, or no plan at all? What kind of investment plan do you have? Are you still investing in HYIP's? If so, are those programs going to be around 2 years from now? Most don't last too long. Are you an MLM but jumping from one hot one to the next? Are the programs losing their "sizzle" or are the companies out of business just before you start making the BIG $$$? Well, you need to have a 2 year plan with investing. You know that the stock market, forex market, etc.. is going to be there in 2 years. So you don't have to worry about someone running off with your money or closing up. Your focus is just finding the right system for you and using good discipline with it.
That is the reason I started the $282 Forex Challenge. I wanted to see if the small investor could turn their small amount of money income into a decent income. 25 months isn't that long to develop something that could last you for many, many years. You can watch the $282 Forex Challenge. I hope you will enjoy it. BUT FIND A PLAN THAT FITS YOUR NEEDS. Your plan should Not be a get rich quick plan but a realistic working plan that is doable!
* We are testing out a Stock trading Strategy via our trading newsletter. We are testing it for another month or so to see what the results will be on Betonmarkets. Sign up for our Free Trading Newsletter at
* My contact information is always at the bottom of each Newsletter.
----------------------------------------------------------------------------

Sponsor this e-mail
13K+ people only $50
Get your Program in front of 13,000+!
contact us for rates on Solo Ads.
Alleycatnews@alleycatnews.net
---
THE NEXT NEWSLETTER WILL BE IN MID AUGUST 2005!
---
Twice a month Alley Cat, will bring you the latest from the ONLINE Investment world. You will get the latest news on Trading, Small Business, Gold Prices, and HYIP's. This is a FREE NEWSLETTER. We are able to make it available to EVERYONE because of our Sponsors.
SO TELL YOUR FRIENDS!
Give them this link and they can sign up for FREE
Check out our current and past issues of Alley Cat News on our Website by clicking on the Newsletter Link.
---
Alley Cat would like to thank our Sponsors for making this newsletter available for FREE.
Disclaimer: We try and allow only quality programs to advertise with us. We research the program BEFORE allowing it to advertise however we can not be held liable for any advertiser in this newsletter. Alley Cat News DOES NOT ENDORSE ANY ADVERTISER .Alley Cat News reserves the right to refuse any advertisement. THIS IS NOT FINANCIAL ADVICE AND IS FOR INFORMATIONAL PURPOSES ONLY
For questions on advertising e-mail us at ALLEYCATNEWS@aol.com
Alley Cat News
PMB #103
3600 S. College Rd Ste E
Wilmington, NC 28412
910-452-7362