Ad Sponsors
---
---
LazyTrading.com is NOW AVAILABLE!
Trade the Forex market at set times! No more watching charts all day!

www.LazyTrading.com


---
473 Trading Ebooks!
154 Trading Coaches!
554 Streaming Seminars!


Yeah you get all that for about the same price as what some "GURU" sells 1 ebook for.
TopTraders.tv
---

NasdaqProfits continues to win!


15 wins and 8 losses on the 60%+ trades on betonmarkets for NasdaqProfits trades since Feb 19th! If risking just 5% bankroll during that time that is a 35% return in about 3 months NON COMPOUNDED!
I will be offering the package again in June.

NasdaqProfits.com


---

10 minutes to Trade Forex!


If you got 10 minutes a day you can trade the forex market.

8 Week RISK FREE GUARANTEE!

Check out the Free Details

---
TradeLikeThis.com


Get Buy and Sell signals via Trade Triangles. Never miss a MAJOR move again!
Keep your Losers small and your Winners BIG!

30 DAY MONEY BACK GUARANTEE!

For less than $1.25 a day!

TradeLikeThis.com

---
Matthew 7:7-11
Ask and it will be given to you seek and you will find knock and it will be opened to you. For everyone who asks receives and the one who seeks finds and to the one who knocks it will be opened. Or which one of you, if his son asks him for bread will give him a stone? or if he asks for a fish will give him a serpent? If you then who are EVIL, know how to give good gifts to your children, how much more will your Father who is in heaven give good things to those who ask him!
---
Alley Cat would like to thank our Sponsors for making this newsletter available for FREE.
---
Disclaimer: We try and allow only quality companies to advertise with us. We research the program BEFORE allowing it to advertise however we can not be held liable for any advertiser in this newsletter. Alley Cat News DOES NOT ENDORSE ANY ADVERTISER. Alley Cat News reserves the right to refuse any advertisement. THIS IS NOT FINANCIAL ADVICE AND IS FOR INFORMATIONAL PURPOSES ONLY.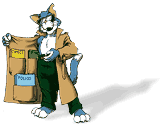 Welcome to the ALLEY CAT NEWSLETTER !
May 30th, 2008
GOLD PRICES/NEWS

I made a video on Gold prices and possible trades since Dec 26th 2007. Check it out it is pretty interesting stuff.



---
ALWAYS LOG INTO EGOLD VIA https://www.e-gold.com bookmark it, and use your bookmark to go to the site rather than via any e-mail or link online.
PLEASE USE YOUR HEAD WHEN IT COMES TO E-MAIL. Egold/Paypal will NEVER e-mail you asking you to log in, so when you get an e-mail like that DELETE IT.

---
You can always find the current issue of Alley Cat News on the website under Newsletter.
---
Review of Trading Products
---
NasdaqProfits.com
NasdaqProfits is currently off the market.
However our 60%+ trades have been doing quite well the last 3 months. Since Feb. 19th 2008 our 60%+ trades have a record of 15 wins and 8 losses on betonmarkets.
Had you risked just 5% per trade (non compounded) on each of those trades you would have earned 35% profits!
We will be releasing the Nasdaq Profits membership again sometime in June.
So check us out at the site.
DFNS reported their 10k and their Q1 results since our last Alley Cat Newsletter came out.

Not a ton of GOOD NEWS that is why the stock is sitting in the .34-.37 range. I don't foresee the stock price moving much in one direction or another without some real news coming from the company.
I think the company will do less revenue in 2008 and more than likely not make as much money. The book value is .43 so I don't see much of a downside at least not a sustained downside less than .30. But I don't see a .50-.60 range either without some big news.
They have a bunch of cash on hand now so it depends on what they do with it make some money. DFNS looks to be as a good company that has grown but lack of communication with its shareholders doesn't help things. The stock doesn't trade a lot of shares lately either so its kind of a "Dead stock" right now.

If the share price was .50-.60 right now I would probably bail on it just because I think their is other stuff that can move a little better. I am not willing to sell this stock at a loss right now though as they do have a good amount of cash to play with. If they do some good things with it we will still be in decent shape. I got until Oct 2009 for this stock to double and still be on pace for the StockDoubling project. Or to .50 by Oct 31st 2008 and bail on it and still be on pace. So I have plenty of time so I don't want to sell this if the downside is limited and I have some time.

I am going to be getting a time frame together on the StockDoubling 2 project in the coming weeks and I will let you know later on those details. It is still a month or 2 away yet.



To stay current with all the StockDoubling information check out the blog at


I will post on there with any updates etc.. It is a much quicker way to get information to people vs a weekly newsletter like this.



Read over the StockDoubling.com site read the story why I started the project etc.. Think long term and see if you can turn $500 into $1 million!


---

The LazyTrading Forex Package is now available again. This will PROBABLY be the last time I will have
package available again for sale. I am not sure when I will take it off the market yet but at some point it will be no longer for sale.

I have used this system for almost 3 years now. If you want a time based system it is a great way to get into the forex and betonmarkets trading.


http://www.LazyTrading.com
---

OTHER NEWS YOU CAN USE
http://www.LazyTrading.com/affiliates.html
Earn $36 per sale of our Forex product 60% commissions!
Post on forums, your mailing list and make some money!


We hope these services meet your needs and we are always here for support. Make a difference in 2008!


---
THE NEXT NEWSLETTER, LORD WILLING, WILL ARRIVE NEXT WEEK!
---
Check out our current and past issues of Alley Cat News on our Website by clicking on the Newsletter Link.
---
Alley Cat would like to thank our Sponsors for making this newsletter available for FREE.
Disclaimer: We try and allow only quality programs to advertise with us. We research the program BEFORE allowing it to advertise however we can not be held liable for any advertiser in this newsletter. Alley Cat News DOES NOT ENDORSE ANY ADVERTISER .Alley Cat News reserves the right to refuse any advertisement. THIS IS NOT FINANCIAL ADVICE AND IS FOR INFORMATIONAL PURPOSES ONLY
For questions on advertising e-mail us at alleycatnews@alleycatnews.net
Alley Cat News
P.O Box 149
Byron Center, MI 49315