Ad Sponsors
---
---
Betonmarkets Winning Trading System!
Looking for a way to trade on Betonmarkets?

Don't have all day to watch the Markets?

Want something that really works?

Need a Risk Free Guarantee?

CLICK HERE


---
Will I turn $500 into $1 million?


Watch me for Free at

StockDoubling.com

---
Learn from the Pro Traders for less then the cost of a night on the town!


500+ videos of professional traders. Learn just 1 thing and earn enough to pay for the service!
Click Here
---

Free Subscription to Stocks, Futures and Options Magazine!


Those in the U.S can get it mailed to you. Those outside the U.S get the email version. Its a great magazine!

CLICK HERE TO START!

---

10 minutes to Trade Forex!


If you got 10 minutes a day you can trade the forex market.

8 Week RISK FREE GUARANTEE!

Check out the Free Details

---
John 3.16
For God so loved the world that he gave his one and only Son that whoever believes in HIM shall not perish but have eternal life."
---
Alley Cat would like to thank our Sponsors for making this newsletter available for FREE.
---
Disclaimer: We try and allow only quality companies to advertise with us. We research the program BEFORE allowing it to advertise however we can not be held liable for any advertiser in this newsletter. Alley Cat News DOES NOT ENDORSE ANY ADVERTISER. Alley Cat News reserves the right to refuse any advertisement. THIS IS NOT FINANCIAL ADVICE AND IS FOR INFORMATIONAL PURPOSES ONLY.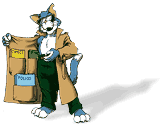 Welcome to the ALLEY CAT NEWSLETTER !
April 25th, 2008
GOLD PRICES/NEWS

If you watched the video from our late March newsletter on Gold you probably did quite well in the gold markets. If you haven't check it out in our late March newsletter.



---
ALWAYS LOG INTO EGOLD VIA https://www.e-gold.com bookmark it, and use your bookmark to go to the site rather than via any e-mail or link online.
PLEASE USE YOUR HEAD WHEN IT COMES TO E-MAIL. Egold/Paypal will NEVER e-mail you asking you to log in, so when you get an e-mail like that DELETE IT.

---
You can always find the current issue of Alley Cat News on the website under Newsletter.
---
Review of Trading Products
---
NasdaqProfits.com
You can trade it via betonmarkets, spread trading account, QQQQ's, or Nasdaq futures.
Check out all the details at
Still waiting on the DFNS 10k report. It is really crazy how long we have had to wait for this.
They now have an "E" behind their symbol to indicate that they are late with their report. So the symbol for quotes until they report is DFNSE

I have asked questions to the company and haven't gotten much as far as responses. Assuming they do come out with their 10k report and its as good as they indicated. I still think it is undervalued at these levels. But they have to reassure their shareholders that they are willing to give them information others their won't be that much confidence in the stock.

I would like them to release their 10k next week. I would also like to see some type of guidance for 2008. And I would LOVE to see them take $1 million out the $6 million settlement they just received and buy back the stock. If they could buy back 2 million shares at .50 that would firm up the stock price and bump up the EPS of the stock as well.
Hopefully I will have some good things to report next week.

I will NOT be releasing a 2nd Stockdoubling project until the DFNS issue is resolved a bit more.


To stay current with all the StockDoubling information check out the blog at


I will post on there with any updates etc.. It is a much quicker way to get information to people vs a weekly newsletter like this.



Read over the StockDoubling.com site read the story why I started the project etc.. Think long term and see if you can turn $500 into $1 million!


---
---

OTHER NEWS YOU CAN USE
Anything you want to see in the Newsletter? Any product you want reviewed?
Let us know.

alleycatnews@alleycatnews.net

We hope these services meet your needs and we are always here for support. Make a difference in 2008!


---
THE NEXT NEWSLETTER, LORD WILLING, WILL ARRIVE NEXT WEEK!
---
Check out our current and past issues of Alley Cat News on our Website by clicking on the Newsletter Link.
---
Alley Cat would like to thank our Sponsors for making this newsletter available for FREE.
Disclaimer: We try and allow only quality programs to advertise with us. We research the program BEFORE allowing it to advertise however we can not be held liable for any advertiser in this newsletter. Alley Cat News DOES NOT ENDORSE ANY ADVERTISER .Alley Cat News reserves the right to refuse any advertisement. THIS IS NOT FINANCIAL ADVICE AND IS FOR INFORMATIONAL PURPOSES ONLY
For questions on advertising e-mail us at alleycatnews@alleycatnews.net
Alley Cat News
P.O Box 149
Byron Center, MI 49315