Ad Sponsors
---
---
LazyTrading.com is BAAAACK!


If you have jumped on the forex bandwagon check out LazyTrading.com it is an awesome system that I have used myself for almost 3 years.

www.LazyTrading.com

---

Get Instant FREE Analysis on ANY STOCK, FOREX, OR GOLD/OIL.

Awesome FREE site!!!
If you have a stock, like the Forex, or drive a car check out this site!

WatchTheTrend.com


---
Huge Nasdaq Winner


7 out of the last 9 trades have been WINNING TRADES! I take the membership off the market on Friday March 21st!


To check out the website go to
NASDAQPROFITS.COM


---
500 Trading Videos for less than .20 each!


Click Here
---
PrelaunchNewsletter.com
If you are into online biz opps, mlm, and just ways to save/make extra money check out the Prelaunch Newsletter site. It's Free!

PrelaunchNewsletter.com

---
John 3.16
For God so loved the world that he gave his one and only Son that whoever believes in HIM shall not perish but have eternal life."
---
Alley Cat would like to thank our Sponsors for making this newsletter available for FREE.
---
Disclaimer: We try and allow only quality companies to advertise with us. We research the program BEFORE allowing it to advertise however we can not be held liable for any advertiser in this newsletter. Alley Cat News DOES NOT ENDORSE ANY ADVERTISER. Alley Cat News reserves the right to refuse any advertisement. THIS IS NOT FINANCIAL ADVICE AND IS FOR INFORMATIONAL PURPOSES ONLY.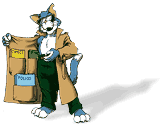 Welcome to the ALLEY CAT NEWSLETTER !
March 19th, 2008
GOLD PRICES/NEWS
Gold prices have been CRUSHED this week. From the $1020 area down to $960 in just a few days. Lots and Lots of people are talking about gold nowadays. Its on the news of gold parties and people trading in their old gold watches etc.. and getting big cash for them. Is the party over for GOLD?



---
ALWAYS LOG INTO EGOLD VIA https://www.e-gold.com bookmark it, and use your bookmark to go to the site rather than via any e-mail or link online.
PLEASE USE YOUR HEAD WHEN IT COMES TO E-MAIL. Egold/Paypal will NEVER e-mail you asking you to log in, so when you get an e-mail like that DELETE IT.

---
You can always find the current issue of Alley Cat News on the website under Newsletter.
---
Review of Trading Products
A new feature we will have each week in the Alley Cat Newsletter is a Review of trading products. This newsletter is here to help you become a better trader. To get you OUT of the HYIP world and into a way for you to make money trading the markets yourself.
This week we are going to review the site
http://www.Videos4Traders.com
Here is a short 90 second video of some of the benefits of the site.
It is a FREE site where you can get 4 Videos from trading professionals on various topics. They give you just a taste of the 500 videos they offer on trading.
Basically what the INOTV does give you over 500 titles of quality trading videos.

The easiest way to the think of it is like netflix for trading videos. ONLY with inotv ALL THE VIDEOS are available to you 24/7 via the internet.

They have different "channels" (is what they call them)
Beginners 147 videos!
Charts and Analysis
Currency Trading (which is forex trading) 70 videos!
Day trading
Futures/commodities
Money Management
Options Trading
Market Psychology
Spread Trading
Stock Trading
Trading Systems 40 videos!

You get Unlimited Usage to the videos
24/7
over 500 titles

And these AREN'T some 5-10 minute video clips you can find on youtube.
Many of these videos are 90 minutes in length from professional traders done at one of their seminars. (Which would have probably cost hundreds or thousands of dollars to attend.)

Click here to get to the ino.tv video site

For the premium membership it does cost $49.95 per quarter or $99.95 for the year. If you are serious about making trading a full time career for you. You should at least investigate it.

They do not offer a refund on the Premium video site. However if you are worried about that try the 4 FREE videos at http://www.Videos4Traders.com first or do the quarterly plan for $49.95.
Even if you pick up just 1 nugget of information from the professional traders it would be worth probably many times your purchase price.

Here are some of the featured experts....
John Bollinger (The bollinger band guy)
Jack Schwager (Wrote the Market Wizards book)
Larry Williams
And so many more.

Check out the Free Videos at

http://www.Videos4Traders.com

or if you are ready for the Premium membership and over 500 videos that you can access anytime ..........

Click here to get to the ino.tv video site
I will have another product review next week.

---
NasdaqProfits.com

Here is our video for the recap of the trade that we did this week.




I WILL BE REMOVING THE NASDAQ PROFITS MEMBERSHIP FROM THE MARKETPLACE ON FRIDAY MARCH 21ST. It will be business as usual for members but I am taking it off the market (maybe raise the price) but re-tooling the site etc.. So if you want to get into the membership you will need to by March 21st. The membership will be off the market for at least a month so this is the last opportunity until late April.


You can trade it via betonmarkets, spread trading account, QQQQ's, or Nasdaq futures.
Check out all the details at


Nothing new on the DFNS front this week so far. Still under .40 which I think is crazy. Depending on the patience a person has for the company results I guess but it seems like a good buy at these levels as well.

Still waiting on the 10k report which is due in less than 2 weeks. Must be out by March 31st. That will be the big one of where we go from here. I would think it would be released 25th-27th or on the 31st. Just my guess though.

I will have a 2nd StockDoubling project sometime in the future I want to get thru this DFNS time first and other things etc..



To stay current with all the StockDoubling information check out the blog at


I will post on there with any updates etc.. It is a much quicker way to get information to people vs a weekly newsletter like this.



Read over the StockDoubling.com site read the story why I started the project etc.. Think long term and see if you can turn $500 into $1 million!


---

The LazyTrading.com Forex package is now available! It has been offline for 5 months and now has an ebook that can help you tremendously with your forex trading.

* Check the chart just once a day for the pair and know if you have a trade!
* Low price for the system. You can use the system for life!
* I have traded with the system for almost 3 years and know the BEST times to trade and which currencies are best! And I show you in the ebook.
* Instant message support for 60 days. Have a question on a trade I am there to help you during trading hours!
*Clear Entry and Exit into the markets. No guessing when to get out of the market.
*You are able to trade on Betonmarkets or your Forex broker.
*You don't have to watch the charts all day. Just check the chart once a day per currency pair. It's that easy!
*Trade the same time each and every day. You know each day when you have a chance to trade!
*In the ebook I show you which currency pairs do the best on each day.
*I give you 2 short videos to watch of actual trades I have done recently to see exactly how the system works.
*We offer a full 8 week money back guarantee!
http://www.LazyTrading.com
---

OTHER NEWS YOU CAN USE
Anything you want to see in the Newsletter? Any product you want reviewed?
Let us know.

alleycatnews@alleycatnews.net

We hope these services meet your needs and we are always here for support. Make a difference in 2008!


---
THE NEXT NEWSLETTER, LORD WILLING, WILL ARRIVE NEXT WEEK!
---
Check out our current and past issues of Alley Cat News on our Website by clicking on the Newsletter Link.
---
Alley Cat would like to thank our Sponsors for making this newsletter available for FREE.
Disclaimer: We try and allow only quality programs to advertise with us. We research the program BEFORE allowing it to advertise however we can not be held liable for any advertiser in this newsletter. Alley Cat News DOES NOT ENDORSE ANY ADVERTISER .Alley Cat News reserves the right to refuse any advertisement. THIS IS NOT FINANCIAL ADVICE AND IS FOR INFORMATIONAL PURPOSES ONLY
For questions on advertising e-mail us at alleycatnews@alleycatnews.net
Alley Cat News
P.O Box 149
Byron Center, MI 49315