Ad Sponsors
---
$25 CASH FREE!!


Do you want to join a site and get paid $25?? And it cost NOTHING TO JOIN!!
If you are interested send an email with the INVITE in the subject line.

USA RESIDENTS ONLY!

support@prelaunchnewsletter.com

---

Freebie Force

Alley Cat News Endorsed!
This is a awesome WORLDWIDE program. That can give you a LOT of free things. Its less than $10 a month.

I have received more $100 in CASH from freebies I found on Freebie Force and $30 Major League baseball tickets bought for less than $3!

Click Here for More info


---
$2240 ON 1 EMINI!!


We had 3 trades this week and all were BIG winners! The trades were winners by 40 points, 24 points and 48 points! All 100% profit if traded on BOM. If traded with Futures that is 112 points of profit for the WEEK! At $20 per point on 1 emini contract that is $2240 in PROFIT!


To check out the website go to
NASDAQPROFITS.COM


---
4 FREE Trading Videos
People have paid thousands to go to seminars to learn from these pros. You can view them FREE!

Click Here

---
$35 FREE from Betonmarkets
Check out my site and I will give you a special code you can enter when you sign up for a betonmarkets account. They will give you 20 pounds (equals roughly $35-$40)
Not available in the U.S

Check it out Here

---
PrelaunchNewsletter.com
If you are into online biz opps, mlm, and just ways to save/make extra money check out the Prelaunch Newsletter site. It's Free!

PrelaunchNewsletter.com

---
Romans 8:38-39

"I am convinced that neither death nor life . . . nor anything else in all creation, will be able to separate us from the love of God that is in Christ Jesus our Lord."
---
Alley Cat would like to thank our Sponsors for making this newsletter available for FREE.
---
Disclaimer: We try and allow only quality companies to advertise with us. We research the program BEFORE allowing it to advertise however we can not be held liable for any advertiser in this newsletter. Alley Cat News DOES NOT ENDORSE ANY ADVERTISER. Alley Cat News reserves the right to refuse any advertisement. THIS IS NOT FINANCIAL ADVICE AND IS FOR INFORMATIONAL PURPOSES ONLY.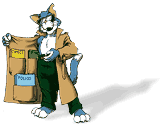 Welcome to the ALLEY CAT NEWSLETTER !
February 22nd, 2008
GOLD PRICES/NEWS
Gold prices blasted thru $930 and hit $950. Next stop $1000? Maybe hopefully the new base is in at $930.
Too bad the dollar is no longer tied to gold.



---
ALWAYS LOG INTO EGOLD VIA https://www.e-gold.com bookmark it, and use your bookmark to go to the site rather than via any e-mail or link online.
PLEASE USE YOUR HEAD WHEN IT COMES TO E-MAIL. Egold/Paypal will NEVER e-mail you asking you to log in, so when you get an e-mail like that DELETE IT.

---
You can always find the current issue of Alley Cat News on the website under Newsletter.
---
UPDATE ON
ALLEY CAT NEWS


1. Freebie force is going well you can learn more about it from Daniel at http://www.PrelaunchNewsletter.com

I personally have saved/made close to $200 since joining less than 3 weeks ago. (Not including commissions)

2. I received some news on the LazyTrading side of things which I will go into in the LazyTrading section below.

3. Those that are interested in $25 from a payment processor. No cost to you look at the top ad above.

---

NasdaqProfits.com

We had 3 trades this week and all were WINNERS!!

You can check out the trades in this video.




We also have just started an affiliate program thru clickbank for the product.

You can review it at
http://www.NasdaqProfits.com/affiliate.html

We had over $2000+ worth of PROFITS if trading just 1 emini Nasdaq this week!


You can trade it via betonmarkets, spread trading account, QQQQ's, or Nasdaq futures.
Check out all the details at



DFNS came out with news this week and the stock moved up nicely hitting as high as .38. Before falling back to the low .30's again later in the week.
March 31st will be the big day. DFNS has to come out with there 10k by that date. It will include Q4 #'s. So if DFNS broke even or made a LITTLE money this stock should go to the .40's at least. If it made more than .01 it should be .50-.70 depending on what they say etc.. If it lost money it could be staying in the mid/high .20's to .30s for a while.

It still seems quite undervalued to me so we will see how things go over time. I still think it offers good risk/reward over the next month +. And a move into the .40's would be a 20-40% move for those that are just buying now. But we will see.


To stay current with all the StockDoubling information check out the blog at


I will post on there with any updates etc.. It is a much quicker way to get information to people vs a weekly newsletter like this.



Read over the StockDoubling.com site read the story why I started the project etc.. Think long term and see if you can turn $500 into $1 million!


---

I got some bad news on the software this week. The datafeed which was causing all the problems with the software won't work so I have to start fresh.

Which means I will either write an ebook that shows how to get the trades yourself by looking at the charts. (Not that hard) Or building a new software from the ground up (hiring it out) which costs some money and no guarantee that the datafeed will be working years from now etc..

So I have some things to think about over the weekend and the next week on how I want to proceed with it.



---

OTHER NEWS YOU CAN USE
We hope these services meet your needs and we are always here for support. Make a difference in 2008!


---
THE NEXT NEWSLETTER, LORD WILLING, WILL ARRIVE NEXT WEEK!
---
Check out our current and past issues of Alley Cat News on our Website by clicking on the Newsletter Link.
---
Alley Cat would like to thank our Sponsors for making this newsletter available for FREE.
Disclaimer: We try and allow only quality programs to advertise with us. We research the program BEFORE allowing it to advertise however we can not be held liable for any advertiser in this newsletter. Alley Cat News DOES NOT ENDORSE ANY ADVERTISER .Alley Cat News reserves the right to refuse any advertisement. THIS IS NOT FINANCIAL ADVICE AND IS FOR INFORMATIONAL PURPOSES ONLY
For questions on advertising e-mail us at alleycatnews@alleycatnews.net
Alley Cat News
P.O Box 149
Byron Center, MI 49315