Ad Sponsors
---
Freebie Force

Alley Cat News Endorsed!
This is a awesome WORLDWIDE program. That can give you a LOT of free things. Its less than $10 a month.

I have received almost $100 in CASH from freebies I found on Freebie Force and $30 Major League baseball tickets bought for less than $3!

Click Here for More info


---

NASDAQPROFITS.COM


You know how wild the markets have been lately. The first 13 trading days of the year the Nasdaq took an 11% DROP. Only 3 trading days out of 13 were UP. And 2 of those 3 days it was a NasdaqProfits.com 70%+ historical day. You can check out the video Here

To check out the website go to
NASDAQPROFITS.COM


---
Need ways to make $$$ online?
You need to check out Simple Cash Blog. I (Steve Hoven) am a subscriber myself it is a great place for REAL information on how to make money online. I will be using some of their ideas shortly.
---
4 FREE Trading Videos
People have paid thousands to go to seminars to learn from these pros. You can view them FREE!

Click Here

---
$35 FREE from Betonmarkets
Check out my site and I will give you a special code you can enter when you sign up for a betonmarkets account. They will give you 20 pounds (equals roughly $35-$40)
Not available in the U.S

Check it out Here

---
PrelaunchNewsletter.com
If you are into online biz opps, mlm, and just ways to save/make extra money check out the Prelaunch Newsletter site. It's Free!

PrelaunchNewsletter.com

---
Matthew 6:33

" But seek first the kingdom of God and his righteousness, and all these things will be added to you."
---
Alley Cat would like to thank our Sponsors for making this newsletter available for FREE.
---
Disclaimer: We try and allow only quality companies to advertise with us. We research the program BEFORE allowing it to advertise however we can not be held liable for any advertiser in this newsletter. Alley Cat News DOES NOT ENDORSE ANY ADVERTISER. Alley Cat News reserves the right to refuse any advertisement. THIS IS NOT FINANCIAL ADVICE AND IS FOR INFORMATIONAL PURPOSES ONLY.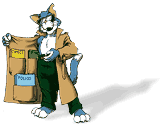 Welcome to the ALLEY CAT NEWSLETTER !
February 15th, 2008
GOLD PRICES/NEWS
Gold prices have bounced around from $900-$930 for the last week or so. It needs to break over $930 to continue its rally. If not we may get a double top put in and head lower. $900 would be the first support and $860 or so would be the more important support that would need to hold. If it does break below $900 the fall down could be fast due to profit taking etc.. Doesn't mean the rally is over but the short term may go lower if it can't break $930.



---
ALWAYS LOG INTO EGOLD VIA https://www.e-gold.com bookmark it, and use your bookmark to go to the site rather than via any e-mail or link online.
PLEASE USE YOUR HEAD WHEN IT COMES TO E-MAIL. Egold/Paypal will NEVER e-mail you asking you to log in, so when you get an e-mail like that DELETE IT.

---
You can always find the current issue of Alley Cat News on the website under Newsletter.
---
UPDATE ON
ALLEY CAT NEWS


1. The PrelaunchNewsletter.com is back in full swing I thank Daniel Baker for being editor and getting the Newsletter ready each week. If online home businesses, mlm, etc.. is your thing you will want to join the Prelaunch newsletter. You can do so at
2. Alley Cat News thru PrelaunchNewsletter.com and Daniel Baker have joined and ENDORSE Freebie Force. Freebie Force is an MLM that deals with Freebies. If you like Free things (and who doesn't) you would want to take a look at it at

I personally have received almost $100 in cash from the freebies. (Not including downline commissions) I also received $30 baseball tickets for less then $3! They have a ton of stuff from travel, electronics, money etc.. You should check it out you can get a SMALL sample of some of there past freebies (they update every day) at
3. I have enjoyed giving you weekly updates again on Alley Cat News. I look forward to doing this each week.
---

NasdaqProfits.com

We have a new report out that talks about the NasdaqProfits program which you can find at

www.NasdaqProfits.com/30years.html

We also give you a bonus from betonmarkets if you don't have a betonmarkets account yet (and aren't in the U.S) you can get 20 pounds (which equals $35-$40)

I don't have a video for you this week on NasdaqProfits because our big trade was today. (Sorry can't tell you the direction or any other details that is for members ONLY.)

We will be offering affiliate commissions on NasdaqProfits.com in the coming days thru clickbank. Watch the site at www.NasdaqProfits.com for all the details.


You can trade it via betonmarkets, spread trading account, QQQQ's, or Nasdaq futures.
Check out all the details at



DFNS is still in the low .30's. No news from the in a little bit. I would like to see some news releases about new orders or projections for this coming year. I don't know if we will get that though.
They have to release their 10K report (Annual report) by March 31st so we should find out something then. To see what kind of Q4 they had. March 31st is also the end of Q1 for 2008. Maybe once the 10K is released they will give some projections on future results etc...

On another note a former stock we owned HIHO got hammered today (DOWN 35% for the day as of this writing.) They lost money in their most recent quarter and are blaming some of the problems on labor problems in china. (New regulations etc..) China stocks have been

SUPER HOT

over the last few years. That streak has to end at some point so be very careful about China stocks if you have any or are looking at any. I don't know if they will have the same labor problems that HIHO had but it is something to keep in mind.


To stay current with all the StockDoubling information check out the blog at


I will post on there with any updates etc.. It is a much quicker way to get information to people vs a weekly newsletter like this.



Read over the StockDoubling.com site read the story why I started the project etc.. Think long term and see if you can turn $500 into $1 million!


---

I should find out about the software by the end of business on Monday. And it looks like we will have a version of the product back on the market within 7-10 days. I will keep you posted.

Here is a chart of a trade we made this week using the LazyTrading info. A nice winning trade as you can see.



CLICK THE CHART TO SEE ENLARGED CHART!
---

OTHER NEWS YOU CAN USE
* Be on our Affiliate email list at www.LazyTrading.com/affiliates.html
We hope these services meet your needs and we are always here for support. Make a difference in 2008!


---
THE NEXT NEWSLETTER, LORD WILLING, WILL ARRIVE NEXT WEEK!
---
Check out our current and past issues of Alley Cat News on our Website by clicking on the Newsletter Link.
---
Alley Cat would like to thank our Sponsors for making this newsletter available for FREE.
Disclaimer: We try and allow only quality programs to advertise with us. We research the program BEFORE allowing it to advertise however we can not be held liable for any advertiser in this newsletter. Alley Cat News DOES NOT ENDORSE ANY ADVERTISER .Alley Cat News reserves the right to refuse any advertisement. THIS IS NOT FINANCIAL ADVICE AND IS FOR INFORMATIONAL PURPOSES ONLY
For questions on advertising e-mail us at alleycatnews@alleycatnews.net
Alley Cat News
P.O Box 149
Byron Center, MI 49315