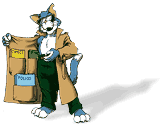 Welcome to the ALLEY CAT NEWSLETTER!
January 31, 2007
Hello Alley Cat readers,
I wanted to give you a few quick updates.
1. I should have a full Alley Cat Newsletter sometime next week.
2. Gold prices have closed above $650 which I felt was a good resistance. I think there is decent support around $630-$640 with first upside target of $670. If that breaks I think the highs of last year could come into play. (I don't currently have a gold contract or plan on having one.)
3. The Marketexcellence partnership with Alley Cat News is going EXTREMELY WELL. We finished January with a 9-4 record. And if placing 10% per trade you would have a 50% return for the month of January!! Wow you can't get much better then that. Oh wait, yes you can as Marketexcellence will do the trading for you. You get access to the club for 3 months for just $100. You can find out more details at the following page we have less than 100 positions left from our original 250. Once they are gone they are gone! Check out the details at www.marketexcellence.co.uk/SH/
4. The StockDoubling project is going very well also. Our 4th pick is now a week old and is up over 25% already! And the company should have some big news coming within the next week or two. So if you haven't checked out the 4th pick you need to at www.StockDoubling.com I turned $500 into $4,000 in 14 months with these picks on my way hopefully to a million. Why not join me?
We try to offer things that are doable for the person that is on a budget and for people that want to be passive or active.
Have a great week and I will talk to you again next week.
Steve Hoven
Alley Cat News
alleycatnews@alleycatnews.net