Ad Sponsors
---
NasdaqProfits.com

Do you want to have 30+ years of historical stats behind you?
Looking for an advantage over the markets?
Interested in finally making money instead of buying a bunch of ebooks or the hottest program going?
Well, use 30 years of historical stats in the Nasdaq to trade on betonmarkets, spread trading, Futures, or the QQQQ's.
Click here for all the RISK FREE DETAILS
---
No MLM-No Matrix's
40% on commissions on personal Reps
Share in Company profits each month
Simple & Powerful pay plan (U.S. only)
call # 620-294-1611 ext 2
3 minute message
---
Interested in making $$?
You need to check out Simple Cash Blog. I am a subscriber myself it is a great place for REAL information on how to make money online. I will be using some of their ideas shortly.
---
FREE EBOOK
"How I turned $500 into $4,000 in 14 months!"

Click Here

---
Power of 7 Web Hosting
Host up to 7 blogs, shopping carts, membership sites, discussion forums, affiliate marketing sites - all from ONE account with 777Mb space and 7700Mb bandwidth, for ONLY $7 per month!
http://www.websitemanagers.net/AlleyCatNews
---
---
FOREX AFFILIATE PROGRAM

Interested in earning $$$ by telling others about a HOT forex program?
Earn 51% commissions. Turning lookers into BUYERS! Which makes you more money!

Check out all the details


---
ADVERTISE WITH US AND GET YOUR PROGRAM OR PRODUCT IN FRONT OF PEOPLE WHO WANT TO MAKE $$$$. WE HAVE GREAT NEW RATES.
---
Philippians 4:6-7 (NIV)

"Do not be anxious about anything but in everything, by prayer and petition, with thanksgiving, present your requests to God. And the peace of God, which transcends all understanding will guard your hearts and minds in Christ Jesus"
---
Alley Cat would like to thank our Sponsors for making this newsletter available for FREE.
---
Disclaimer: We try and allow only quality companies to advertise with us. We research the program BEFORE allowing it to advertise however we can not be held liable for any advertiser in this newsletter. Alley Cat News DOES NOT ENDORSE ANY ADVERTISER. Alley Cat News reserves the right to refuse any advertisement. THIS IS NOT FINANCIAL ADVICE AND IS FOR INFORMATIONAL PURPOSES ONLY.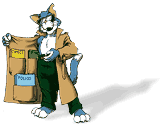 Welcome to the ALLEY CAT NEWSLETTER !
January 24th, 2008
GOLD PRICES/NEWS
Gold prices have moved up roughly $100 in the last month or so. It has been very wild so its not for the faint of heart. Those with money just sitting in E-Gold have had a nice bonus.
It may stay in the $850-$910 range for a little while. If it breaks $920 I think it is off to the races again.


I don't have a position in gold at this time nor plan to.


---
ALWAYS LOG INTO EGOLD VIA https://www.e-gold.com bookmark it, and use your bookmark to go to the site rather than via any e-mail or link online.
PLEASE USE YOUR HEAD WHEN IT COMES TO E-MAIL. Egold/Paypal will NEVER e-mail you asking you to log in, so when you get an e-mail like that DELETE IT.

---
You can always find the current issue of Alley Cat News on the website under Newsletter.
---
UPDATE ON
ALLEY CAT NEWS


It has been a while since my last full newsletter. Happy NEW YEAR! I hope this is tremendous year for you and your family.
I am dedicating my 2008 to trading things. I think that is tremendous way to do quite well especially with the different options that we offer at Alley Cat News. Whether you are looking for Forex, Stocks, futures, gold, or Betonmarkets we have you covered. That is truly my passion to teach people how doing trading right can result in some good long term profits.

I want to address a few things going forward for the newsletter.

1. The Alley Cat Newsletter will focus on trading for the most part from here on out. Very little will be discussed about business opportunities, MLM etc.. Unless those things have to do with the trading industry.

2. For those interested in MLM/business opportunities etc.. You can find more of that at the PreLaunchNewsletter. Which can be found at http://www.PrelaunchNewsletter.com
once or twice a month I will have updates on that industry and ways to make money etc.. That will be the focus of that newsletter.

3. In the coming weeks I will have 3-4 issues of the Alley Cat Newsletters a month. (I will try and do a weekly issue.) In it you will find features such as the "Trade of the week" which will be a chart or video of a recent trade we have made using one of the areas we trade. (Stocks, forex, Nasdaq etc..)

4. I will NOT focus at all on HYIP's etc.. If that is still your interest you may want to visit the forums at talkgold.com and they can give you more details on that type of stuff. I am interested in helping people make money not in scams or rip offs.

5. ANY trading materials that I post or recommend will come with a money back guarantee. I know you work hard for your money and are tired of HYPE. NOT EVERY TRADING SYSTEM/PROGRAM/SOFTWARE/EBOOK is for EVERYONE. Some people like to trade more or less then the next guy. That is why if you ever see me recommend at program or idea it will either be FREE (ie StockDoubling.com) or if it does cost anything will come with a MONEY BACK GUARANTEE. (ie NasdaqProfits.com) So hopefully you have nothing to lose as far as learning valuable information. Of course no one can guarantee any success trading but at least the "SCAM" aspect will be eliminated which should protect your money.

I look forward to once again chatting with you each week. You can reach me with any questions or comments at alleycatnews@alleycatnews.net

You can also contact me via Yahoo Messenger at BOMSOFTWARE
---

NasdaqProfits.com

Above you will find a 3 minute video of a couple of recent trades we made using the NasdaqProfits.com historical stats.

I recently launched a private membership package for the NasdaqProfits.com trades. It is limited to 300 people and I will close it to the public at that time. It is just $19.95 per month. You can read on the site all the many benefits that you receive with the membership package. And we do offer a 30 day money back guarantee.

You can trade it via betonmarkets, spread trading account, QQQQ's, or Nasdaq futures.
Check out all the details at



Our stock DFNS took a dive the last 2 months of 2007. And was trading in the mid/high .20's as recently as last week. I originally purchased it back in April 2007 for .50 for the stockdoubling project. We were up roughly 10-20% for the first 6+ months we owned it. The company came out with a disappointing Q3 back in Nov. and didn't recover. I felt it was WAY overblown for the most part.
I don't foresee a double (ie $1 share price) anytime soon for me. But for those that bought in the mid/high .20's should do well. The stock closed today at .39 so it is still below my entry price but is up 30-40% over the last week or two.
We should see an annual report from DFNS at the end of March which will give us a better indication of where things are going forward. The CEO remains quite positive on the prospects of things and he is by far the largest share holder with about 60%+ of the stock.

I will be in the future releasing a 2nd edition of the the StockDoubling.com project. Many people weren't able to get into DFNS and are waiting for the next pick and also some people are just wanting an additional pick in order to have 2 stocks to try and double etc.. So rather than wait until I exit DFNS I will have a 2nd version of the StockDoubling Project in the coming weeks.

To stay current with all the StockDoubling information check out the blog at


I will post on there with any updates etc.. It is a much quicker way to get information to people vs a weekly newsletter like this.


If you haven't read the ebook of "How I turned $500 into $4000 in 14 months" You can read it at

We are still on pace for the $500 into $1 million in 11 years. We will see if it happens. But even if I cashed out RIGHT NOW. I would have a 524% PROFIT ON MY MONEY IN JUST UNDER 27 MONTHS!!
Read over the StockDoubling.com site read the story why I started the project etc.. Think long term and see if you can turn $500 into $1 million!


---

Our Forex site should be up on January 30th. If you have an interest in Forex Trading you should check it out at that time. I will have future "Trades of the week" videos that deal with the LazyTrading.com Package.



---

OTHER NEWS YOU CAN USE
* Be on our Affiliate email list at www.LazyTrading.com/affiliates.html
We hope these services meet your needs and we are always here for support. Make a difference in 2008!


---
THE NEXT NEWSLETTER, LORD WILLING, WILL ARRIVE NEXT WEEK!
---
Check out our current and past issues of Alley Cat News on our Website by clicking on the Newsletter Link.
---
Alley Cat would like to thank our Sponsors for making this newsletter available for FREE.
Disclaimer: We try and allow only quality programs to advertise with us. We research the program BEFORE allowing it to advertise however we can not be held liable for any advertiser in this newsletter. Alley Cat News DOES NOT ENDORSE ANY ADVERTISER .Alley Cat News reserves the right to refuse any advertisement. THIS IS NOT FINANCIAL ADVICE AND IS FOR INFORMATIONAL PURPOSES ONLY
For questions on advertising e-mail us at alleycatnews@alleycatnews.net
Alley Cat News
P.O Box 149
Byron Center, MI 49315
616-499-3386