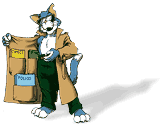 Welcome to the ALLEY CAT NEWSLETTER !
January 5, 2007
Hello Alley Cat Readers,
I have some exciting news.
How would you like someone to trade for you!
Alley Cat News has teamed up with Marketexcellence to do just that.
www.marketexcellence.co.uk/SH/
They have the exclusive rights thru that package for my signals.
What we have teamed up to do is 2 fold.
I will provide signals that you can trade on betonmarkets or the regular forex market. The signals will only be for GBP/AUD and GBP/YEN. And only Mon-Wed.

If you don't want to trade for yourself and are looking to be completely passive. Marketexcellence will trade the signals for you thru a Betonmarkets betting club. So you just need to invest money in the betting club and Marketexcellence will do the rest for you.
Based on the trades for the GBP/AUD and GBP/YEN I did in 2006, profits would have been 190%. That is non compounded. And by 190% I mean... If you invested $1000 you would have $1900 PROFIT and your $1000 initial investment. Non compounded you would have withdrawn your profits each month.
For example January 2006 was our most profitable month with a 50% gain. So a $1000 investment would have been a $500 profit. Of course if you would have left your money in to compound your return would have been much more. The breakdown is on the marketexcellence site.
This is not an HYIP and Alley Cat News never handles your money.
Your money is in your control as you purchase shares in the betting club and can sell any or all your shares at any time. The share price will start at $1.10 and will go up or down based on the trading results.
On average the return per month is about 16%. We have had only 1 losing month, which was down just 10%.
Alley Cat News and Marketexcellence never hold your investment $$ so there's no risk we can run with your funds. Your monies are with Betonmarkets which has been around for 5+ years and is partly owned by a publicly traded company.
Even if you don't want to risk a lot you can start with as little as 1 share. (Shares are currently at $1.10)
We are limiting the program to only 250 people to ensure the continued availability of profits for ourselves and our members.
You can get access to the signals and the betting club for 3 months for $100 one time. That is about $1.10 a day.
Once you are setup you can be passive with the betting club just investing when you like or take the signals as you get them it is up to you.
www.marketexcellence.co.uk/SH/
The above link is an exclusive make sure you only sign up via that link as you won't be able to find it on their site.
You can find all of Marketexcellence contact details on the site if you have any questions.
Their are some additional details and rules which you will need to follow on the website.
The betting club is up 10% already for January. (And last January was our best month of the year.)
I know the interest is quite high so if you are interested make sure you get in before the 250 positions are closed.
www.marketexcellence.co.uk/SH/
Have a great day.
Steve Hoven
Alley Cat News
alleycatnews@alleycatnews.net